Description
This course is divided into two sections: tangible and intangible. The former discusses the global nature of supply chain dependency and its relevance to small businesses. The latter discusses an insured's almost absolute dependence on internet and communication utilities. Both sections reveal the potentially devastating cost of a breakdown and how a lack of planning (and insurance!) will kill the business.
Speaker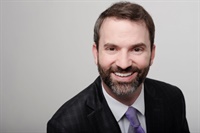 President
Florida Insurance School of Continuing Education (FISCE) and the CE Partnership
---
Kevin is president of the Florida Insurance School of Continuing Education (FISCE) and the CE Partnership. He is an education consultant for Independent Agents & Brokers (IA&B)—an association representing insurance professionals in PA, MD, and DE—and he creates and teaches coverage courses and produces a monthly column/podcast on coverage issues. Kevin also creates and teaches courses for various insurance organizations and trade associations, and he is a national faculty member for the National Alliance for Insurance Education and Research's CIC and CISR designation programs.

As an industry journalist, his articles have appeared in a variety of trade publications. His insurance television career, albeit short-lived, once saw him serve as the expert adviser on an insurance-themed infomercial (yes, you read that correctly).

Kevin is a graduate of the University of Central Florida. His first teaching gig was as a golf instructor where he was frequently kicked off driving ranges for giving free lessons. He started his insurance career as a marketing intern before pounding the pavement as a commercial lines agent in Orlando, FL.

He now lives in Tallahassee, Florida with his wife and daughter.
---
Dates
Thu, Sep 08, 2022 - 09:00am to 10:55am EDT
Thu, Oct 13, 2022 - 09:00am to 10:55am EDT
Thu, Nov 10, 2022 - 09:00am to 10:55am EST
Thu, Dec 08, 2022 - 09:00am to 10:55am EST
State Specific Details
State Approval Information Details
FL -This course has been approved by the Department of Financial Services for insurance continuing education credit. Two (2) hour CE credit, #116530, General Lines (Property & Casualty)

Reviews
Overall:
4.8
Total Reviews: 22