Description
Join David Thompson, FAIA's "Chief Insurance Nerd," as he brings you his top ten (plus or minus a few) topics that flow through his email each day. A sample of subjects will be his grandkids, BBQ, lender issues, home based businesses, assignment of benefits, CGL issues relating to damages rented to the insured, business income and extra expense, several flood insurance issues including private flood insurance, and several statutory issues such as non-licensed staff, 4-40 licensees, referral programs, and advertising gifts. David said, "If you don't know my number one topic, that means you have never had a class from me." Make sure to attend this session.
Faculty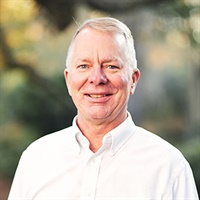 CPCU, AAI, API, CRIS, Education Instructor
Florida Association of Insurance Agents
---
David is FAIA's full-time insurance nerd, presenting continuing education seminars on a variety of subjects and writing technical articles and blogs on topics of interest to agents. David graduated from Mercer University and served seven years as a commissioned officer in the U.S. Army and U.S. Coast Guard. He started his insurance career in a family-owned independent agency in Vero Beach, where he sold all types of insurance. He joined FAIA in 1996.
---
Dates
Fri, Aug 14, 2020 - 09:00a to 12:00p EDT
Fri, Sep 11, 2020 - 09:00a to 12:00p EDT
Fri, Oct 09, 2020 - 09:00a to 12:00p EDT
Fri, Nov 13, 2020 - 09:00a to 12:00p EST
Fri, Dec 11, 2020 - 09:00a to 12:00p EST
State Specific Details
State Approval Information Details
UT - This course is approved for 3 hrs CE - Course#35863
KS - This course is approved for 3 hrs CE - Course# 6000027025
NJ - This course is approved for 3 hrs CE - Course#88900371
FL -This course has Been approved by the Department of Financial Services for insurance continuing education credit. 3 hours Course ID# 101911; Course Authority: CE 2-20 - General Lines Property & Casualties
Reviews
Overall:
4.7
Total Reviews: 122