Description
David Thompson remains passionate about uninsured motorist coverage, mainly because he continues to see consumers injured with no UM coverage to respond, and he works with plaintiff attorneys who continue to file E&O claims against insurance agencies. This one-hour class goes over the nuts of bolts of the coverage provided, who is an insured, stacking vs. non-stacking, and more. Actual examples will be used to show the benefit of UM coverage.
Speaker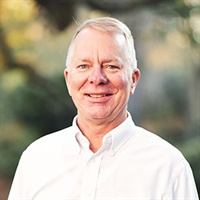 Education Consultant
---
David is an insurance nerd, presenting continuing education seminars on a variety of subjects and writing technical articles and blogs on topics of interest to agents. David graduated from Mercer University and served seven years as a commissioned officer in the U.S. Army and U.S. Coast Guard. He started his insurance career in a family-owned independent agency in Vero Beach, where he sold all types of insurance. He retired from FAIA in 2020 and continues to consult with the association.
---
State Specific Details
State Approval Information Details
FL - This session has been approved by the Florida Department of Financial Services (DFS) for 1 hour of continuing education credit (intermediate) CE #102486, CE 2-20 - General Lines (Property & Casualty).