Description
After every hurricane, as soon as the wind stops blowing claim denials "blow in" relating to business income, spoilage, and off-premises utility failure. Situations like this came up in 1992 after Andrew, after the very active 2004 storm season, after Katrina, after Sandy, and after the 2016 and 2017 storm seasons. It's not unique just to hurricanes either; the same issues arise after tornadoes, ice storms, and wildfires.
This class looks at the coverage provided for both direct damage and civil authority issues. The requirements to trigger coverage will be covered, as will exclusions, deductibles, and time limitations. Three ISO endorsement to provide additional coverage will be discussed. Numerous actual claims will be used as examples.
Speaker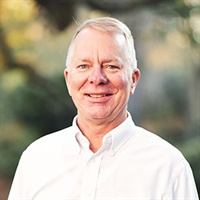 Education Consultant
---
David is an insurance nerd, presenting continuing education seminars on a variety of subjects and writing technical articles and blogs on topics of interest to agents. David graduated from Mercer University and served seven years as a commissioned officer in the U.S. Army and U.S. Coast Guard. He started his insurance career in a family-owned independent agency in Vero Beach, where he sold all types of insurance. He retired from FAIA in 2020 and continues to consult with the association.
---
State Specific Details
State Approval Information Details
FL - This session has been approved by the Florida Department of Financial Services (DFS) for 1 hour of continuing education credit (intermediate) CE #102402, CE 2-20 - General Lines (Property & Casualty).

Reviews
Overall:
4.6
Total Reviews: 171