Description
This fast-paced one-hour panel looks at some of the insurance implications of COVID-19. Subjects will include business income and extra expense coverage, as well as guidelines for working at home with a look at the "course and scope of employment" concept that is necessary to trigger workers' compensation benefits. Insurance industry veterans Bill Wilson, Frank Pennachio, and Rob Norberg will join David Thompson on the panel and E&O defense attorney Blake Sando will weigh in on E&O guidelines related specifically to COVID-19, but applying in general also.
Faculty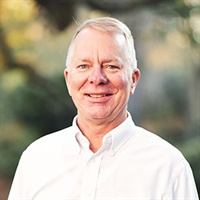 Education Instructor
Florida Association of Insurance Agents
---
David is FAIA's full-time insurance nerd, presenting continuing education seminars on a variety of subjects and writing technical articles and blogs on topics of interest to agents. David graduated from Mercer University and served seven years as a commissioned officer in the U.S. Army and U.S. Coast Guard. He started his insurance career in a family-owned independent agency in Vero Beach, where he sold all types of insurance. He joined FAIA in 1996.
---
Dates
Thu, May 20, 2021 - 10:00am to 11:05am EDT
Thu, Jun 17, 2021 - 10:00am to 11:05am EDT
Thu, Jul 15, 2021 - 10:00am to 11:05am EDT
Thu, Aug 19, 2021 - 10:00am to 11:05am EDT
Thu, Sep 16, 2021 - 10:00am to 11:05am EDT
Thu, Oct 21, 2021 - 10:00am to 11:05am EDT
Thu, Nov 18, 2021 - 10:00am to 11:05am EST
Thu, Dec 16, 2021 - 10:00am to 11:05am EST
State Specific Details
State Approval Information Details
FL -This course has been approved by the Department of Financial Services for insurance continuing education credit. 1 hour Course ID# 113464; Course Authority: CE 2-20 - General Lines - Property & Casualty

NE - This course is approved for 1 hr of credit - course # 6000080153
Reviews
Overall:
4.9
Total Reviews: 57